Two weeks ago, I visited the 78th international motor show in Geneva. It was a very interesting experience. I was particularly interested in seeing all the hybrid cars that were proposed as innovative. With my big surprise there were few. Lots of SUVs and extremely expensive, shiny and pollutant cars. 🙁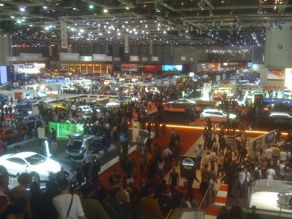 For instance, my attention was captured by the great color of the new Alfa Romeo cars presented. They spent a great deal of money to develop a metallic color that shines like hell. They did not care about the car's consumption though.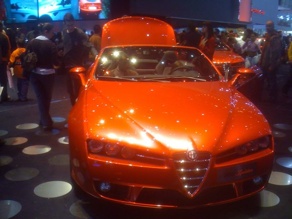 Then, I visited the stand of TATA motors. This is an Indian group that is looking for a different approach to car conception. Instead of striving for the style, they look at consumption and costs. They are producing a car called Tata Nano that is going to the market with an initial price of 2000 euro. The car sports a 750 cc engine that reduces of a fourth the usual consumption of a city car. I consider this as a killer product.
Finally, It is worth to mention the PIVO2, a concept car from Nissan. First of all, the car sports an hybrid engine, something rare for its size. Then the design looks really futuristic. The car has one door only, in the front. Then the cabin and the wheels turns in all directions, making it perfect for parking in a densely urbanized area.