This is one of those interesting links I could expect to find in P&V. Office collar is the answer if you work in an open space:
Office Collar has been designed in response to the open plan, working environment. The collars act as spatial isolators, narrowing the field of vision, therefore enabling their wearer to focus on the tasks in front of them. The 15 individual hand made, white leather masks are to be worn on the head; the variation between each model explores the different actions undertaken whilst working and thinking.
[more]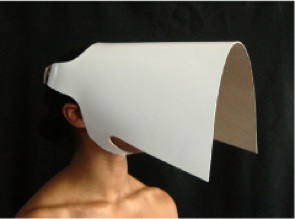 Copyright notice: the present content was taken from the following URL, the copyrights are reserved by the respective author/s.